MISSISSAUGA SECONDARY ACADEMY
TUTORING CENTRE
Who We Are
Mississauga Secondary Academy (MSA) Tutoring Center is a private high school in the heart of Mississauga – Square One. Tutoring teachers of MSA are fully qualified and experienced to ensure our students succeed with a uniquely enhanced curriculum and care. Tutoring Teacher emphasizes the tutoring development of each student to their full potential in terms of intellectual, ethical, physical, and social qualities. Tutoring students are assisted with balancing academic, extracurricular and social pursuits within an enriched, nurturing and secure environment.
Tutoring Center of MSA offers wide range of programs to prepare both international and local students for their tertiary education as well as career development. Apart from the standard programs and courses, we also provide customized courses based on student's unique requirements so that every student can achieve their goals through Mississauga Secondary Academy Tutoring Center.
MSATC
Tutoring Centre (MSATC) of Mississauga Secondary Academy provides students with the key skills needed in order to improve or upgrade their high school course marks outside of day school or gain a better understanding of your current course material. In the meantime, our tutoring Fast Track Language Proficiency program has helped hundreds of students achieve their targets in TOEFL, IELTS, SAT, and other standardized English Language tests. We also provide tutoring sessions of skills and interests to enrich tutoring students' extra curriculum activities. Tutoring students at MSA achieve academic success under the guidance of our expert instructors with years of the educational experience. We provide you with a supportive environment and an effective, detailed, and a customized action plan to target the areas where you seek
improvement. Now with fully online-tutoring available, you can receive tutoring while safely studying from home.
Tutoring Online Classes
Tutoring online classes are open to public cause by the Covid-19. Once the class registration is completed, student will receive online class's log in information, after student log in, the tutoring class will show up under student's channel.
Tutoring Video playback
Tutoring Video will be recorded as student require, and it is helping students to catch up the class content should they have to miss certain classes. The video recording will be kept for 2 weeks.
Canadian Education System
Tutoring Center is Canada's education system, and it is considered one of the best in the world. Ontario attracts the majority of overseas students from all over the world because of its world class universities, safe and beautiful environment, and its very fair student evaluation system! Well-designed programs help every student with different interests to succeed - compared to the uniformed style in other countries such as China.
Admission Process
Tutoring Admission Officers will help you to fill the application form by phone;
Provide your E-mail and necessary information;
Tutoring Admission Officers will help you to submit;
Tutoring finance office will provide you with the quote based on the number of courses;
Make the payment, and our finance office will send you the receipt.
Tutoring Center Phone number:
+1(905)232-0672 (Tutoring Center Head Office)
+1(647)-917-9992 (Tutoring Admission Officer Coco)
Tutoring Center E-mail:
Address:
33 City Centre Drive, Suite 240, Mississauga, Ontario, Canada, L5B 2N5
Tutoring Tuition
Tutoring Admission fee: $30
Tutorial Tuition fee: $50 or $35 per hour depends on different needs
Why Chose Us?
Tutoring teacher of MSATC treat education seriously. We care for the students, and we hold education standards very high. In MSA Tutoring center, you will receive mentor ship from great teachers, most of our tutoring teachers have received Master's degrees or even higher education backgrounds, and most of our tutoring teachers have obtained the OCT certification. We also offer flexible course setups; feel free to contact our tutoring center, and we will tailor a schedule that fits your time!
Tutoring Teacher Introduction: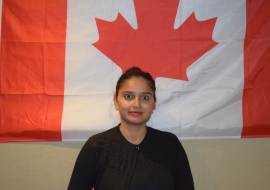 Tania Sharma
Hello everyone...I am your Physics and Math teacher. I am an OCT certified teacher with 10+ years of experience in teaching and tutoring in Canada and abroad. I hold Master of Science degree (Major Physics). I work hard in making complex Physics' theories look easy with my simple, unique and entertaining ways of teaching methods which students loves the most. Math's and Physics are one of the toughest courses and my target is to make it simple and fun for you. Looking forward to meet you guys to join me on this roller coaster ride.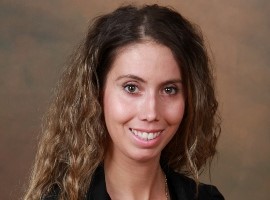 Jessica A. Bowden
Hi everyone, I am Jessica Bowden, an OCT Master certified teacher at MSA. I have been working in education for over ten years. I have a particular passion for working with international students. I work as an English teacher and high school principal and teaches ESL and tutors English in my spare time.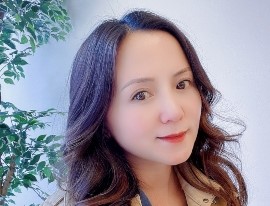 Ke Zhang
Tutoring Admission Officer Ke (Coco) is graduated from PLA Foreign Language University, a military University in China. She is a very friendly person so please feel free to contact her so she can help you to select the courses you need to achieve admission in your dream university. "I hope your educational journey will be both fun and meaningful and I feel privileged to walk along the road of success by your side."
Tutoring Student Reviews from previous: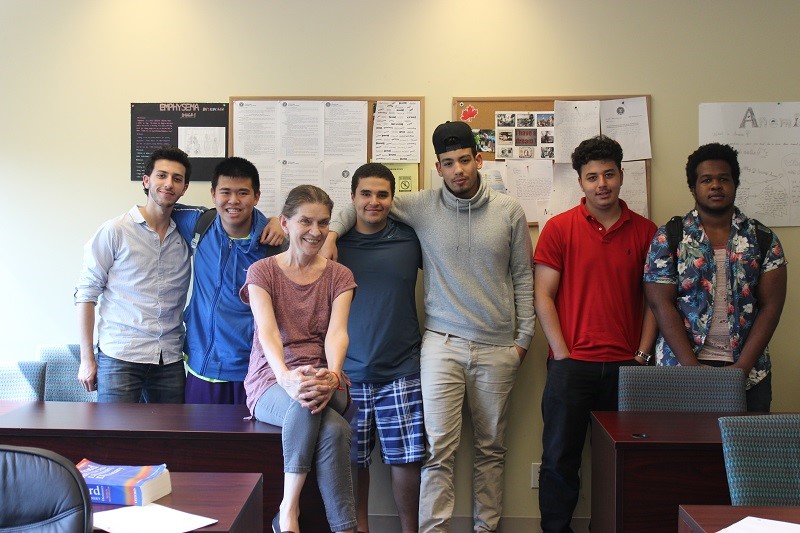 "Mississauga Secondary Academy has a great learning environment. I like the
school because I get a lot of help from the teacher, since the classes are very small, so I can get a lot of personal attention, and great feedback on my work. This helps me to really improve especially in English, since Mr. Mario is fantastic teacher who really cares about the students. He also helps me to prepare with my IELTS preparation, and I passed the test on my first attempt. in addition, I had a great experience doing the chemistry class with Ms. Amal who really explained the materials very well, and made it easy to me to understand the concepts, so I was able to accomplish great results. A special Thanks to Mr.Arthur the physics teacher, he is the best teacher I ever Had for physics! I am glad with the fantastic results that I accomplished in physics (Thank you for all the Academic advice that you
offered me Mr.Arthur. All the best) I am really motivated to work hard by studying in MSA and I know feel that I am fully prepared for the challenge I will face in university. Thanks to all the detected staff at MSA especially Luna and Nada who helped me with my enrollments."
--Swsan Alyasin
Yasmeen Ibrahim
"I can honestly say from experience MSA was the best schooling experience I have ever received thus far. From all my 12 years in the educational system, the 2 years I spent in MSA topped all the other years I spent in other educational institutes. MSA truly cares about its students, I mean truly. It's a small class size with around 4 students each class. I think this small class size is a big advantage because it gives you more accountability. You are able to ask questions if you are stuck with anything and ask for the help that you need. The teachers there treat you like family and the school's environment is positive. You get to know each student personally and because all the students are focused on one goal, which is working hard it motivates you to work hard too.
Not only that but, its education level and curriculum push you and expands your knowledge. Before coming to this school, I found math difficult but after realizing that I just needed more one-on-one attention and needed the right environment to learn in, I can't believe I am saying this but it made me fall in love with math, especially physics. You will not regret attending this school, it will push you hard and it will help you believe in yourself and give you the grades that you have been wanting, with hard work of course. But with their top education system and their care for students you will get there. I highly recommend attending this school as I did for 2 years and never regretted it.
-- Yasmeen Ibrahim
"Mississauga Secondary Academy is a school that puts its students first. I am a student here and the teachers have been excellent in conveying the material. I have taken grade 12 physics with Arthur and I have gained
in-depth knowledge of the principles which has given me confidence in my ability. I also am currently taking grade 12 chemistry and Canadian and world issues and the teachers have really been thorough in their explanations of the lessons. Finally, I am completing my ENG4U with Mr. Mario who is an excellent teacher who can explain the novels very well. He has really motivated me to work hard so that I can improve my writing and speaking skills. In short, the best decision of my life was to attend Mississauga Secondary Academy for the classes are small and it has really prepared me for university."
-- Elbaraa Adam
"My son completed 12th grade with MSA and was successful in gaining admission to the university and program of his choice.
MSA is a professionally run school.
I found that they strike a balance between supporting the students and helping them succeed, while ensuring they maintain high academic standards.
This is important, you don't want your child to just get marks and make it into university, you want him/her to also have the foundations and knowledge they need to succeed once they've started their university studies.
MSA works on both fronts with equal dedication and focus.
On a personal level, I found the staff and especially Mario (Vice Principal) to be caring and honest people.
We had a great experience with the school and wholeheartedly recommend them."
-- MMH